VLC MEDIA PLAYER
There are many ways to watch IPTV streams on the PC and one of them to find a M3U playlist on the Internet that contains a list of streaming links and open it with
VLC Media player…
Format of the M3U playlist look like this, so you can create your own:
#EXTM3U Common Setting
#EXTINF:-1 Settings of Channel 1, Channel 1 NAME
stream URL of the Channel 1
#EXTINF:-1 Settings of Channel 2, Channel 2 NAME
stream URL of the Channel 2
Press CTRL+L for playlist view and choose any channel from the list to watch.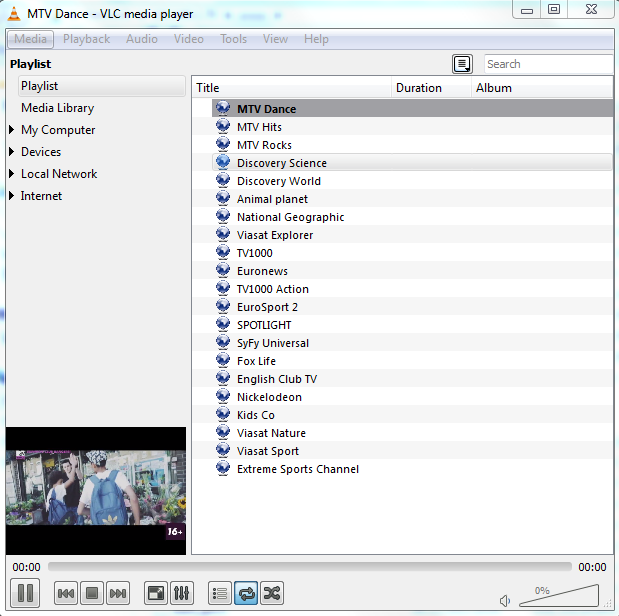 VLC Media player is FREE and could be downloaded from
www.videolan.org
Test Playlists could be found
here
---
IPTV PLAYER
There is an IPTV player created to simplify setup and usage of the VLC program. If you try to run this on Windows with english language one third of the GUI interface will be unreadable as this player design for Russian speaking users mainly, but still does the job. The player based on VLC Media player, but with extra features like EPG (Electronic Programming Guide), ability to record and more...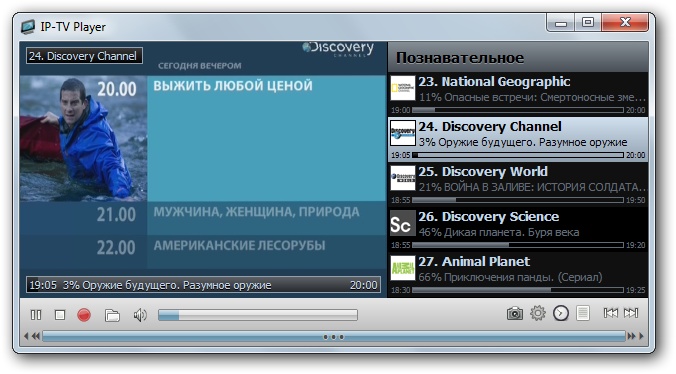 This player can be downloaded from
here
---
MULTIVIEWER
But there is a different way to watch IPTV – using MultiViwer software. With that program - instead of choosing one by one channel from the playlist - you can load up to 30 Channels at once, it's all depends on your System performance and Internet connection speed.
Once it's running, you can double click on any channel to enter full screen mode and double click again to go back to multi-view mode. With a mouse wheel you can increase the volume on selected Channel - very usefull in full screen mode.
You may create your own playlist or download playlist from the Internet and load it to the Multiviewer, which supports M3U playlist structure. It has backup and restore options to save current configuration, so you may try new playlists without loosing your original settings.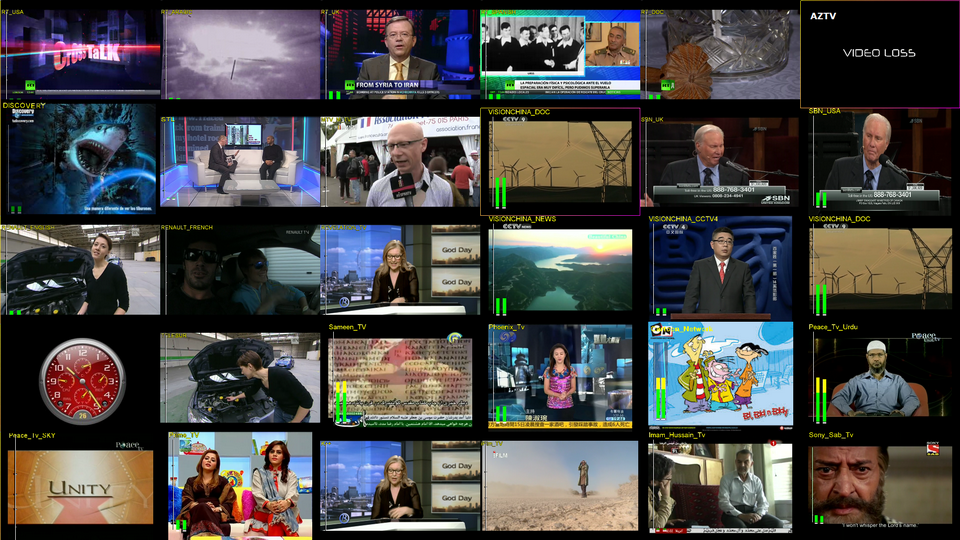 MultiViwer software can be downloaded from
here
---