IPTV Links Inspector helps to check streaming URLs by loading M3U playlist file from local hard drive or directly from Internet and analyze every link one by one or in the turbo mode - up to 10 streams at once. You may load M3U playlist file to calculate existing streams, remove blank lines in the playlist, play links with ffplayer one stream after another or save them as XML playlist ready for IPTVx App. In addition, it has multiviewer mode up to 9 VLC media players at the time. It comes with M3U file converter utility that converts m3u playlist to different type of the playlists.
NEW - Updated version!!!
|||[ FREE WINDOWS TOOLS ]|||

Updated version 1.05 require installation and contains FFmpeg files and libraries, so just run setup and follow instruction on the screen. You have to uninstall previous version first!
Screenshots of tested channels in the GUI monitor
Optional display Popup window - resizable from Settings menu
Adjustable Probe request Timeout for slow HLS links
Access to the folder with the screenshots via toolbar
Contribution button to support this project
Minor bugs fixed to improve reading the playlist and VLC file path
Multiprocessing power - checks up to 10 streams at once - reduce waiting time
Creates recently checked file list menu via set.ini
Convenient (Safe) program Exit manageable via settings
Refresh notification area - gets rid of ghost icons
Improved online stream detection
Check for updates menu option
Right button mouse click for quicker/comfortable menu option access
Exit confirmation window - prevents quitting the program accidentally
Minimize button fixed for Windows 10
Remote M3U playlists reading from different sources around the World
Automatically removes blank/empty lines from loaded playlist
Minor bugs fixed for improved performance
Here is some screenshots of that app and what to expect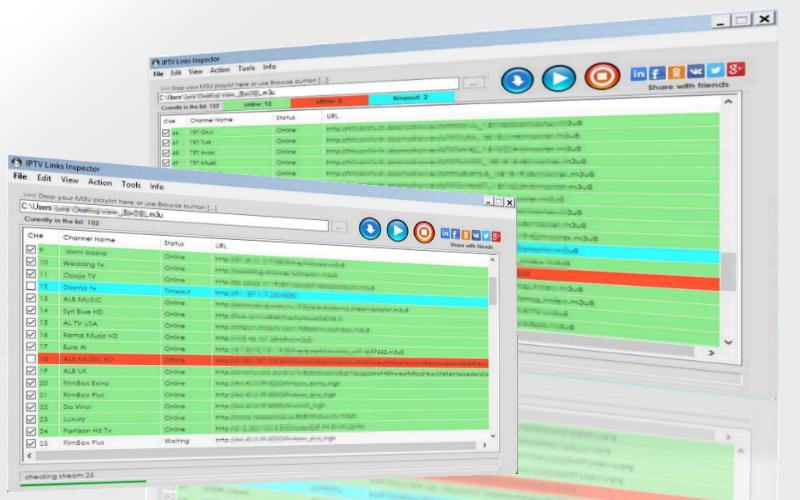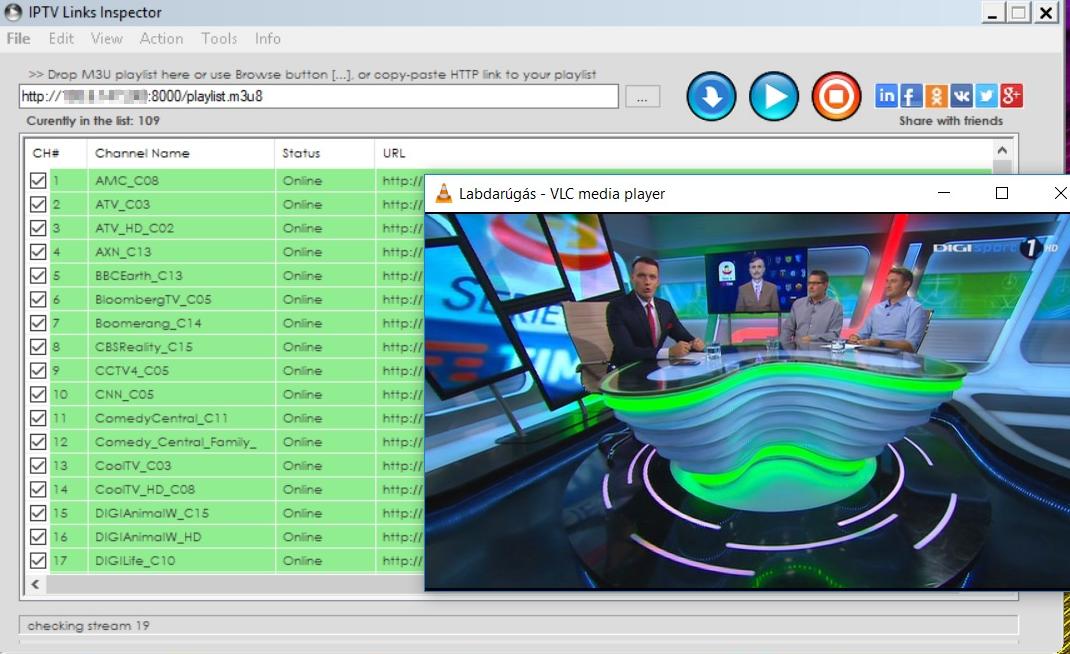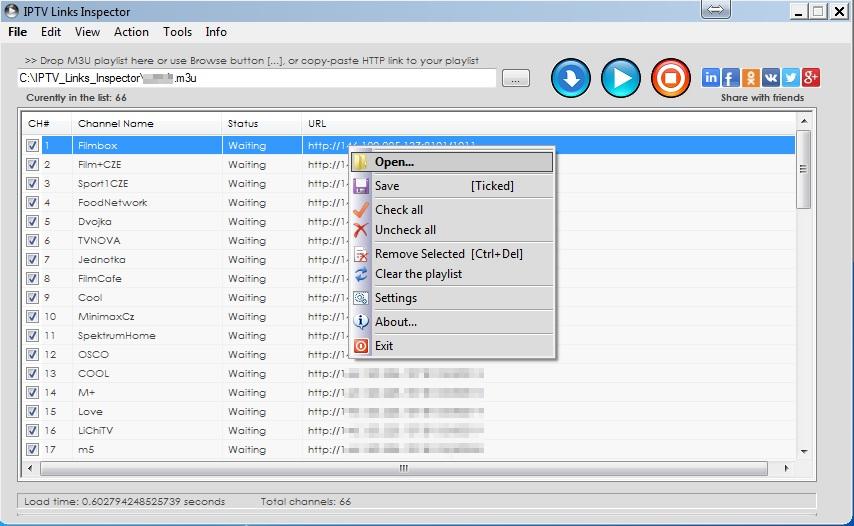 To get this program - Go to download section